Where the past comes back to life.
Welcome to the home of the Park Ridge Classic Film Series at the Park Ridge Public Library and the Pickwick Theatre. Both programs are hosted by film historian Matthew C. Hoffman. Each spring the Library presents a film program devoted to the study and appreciation of classic cinema. Through lecture and documentary, we reexamine films of the past and amplify their relevance. Prior to the actual film screening, we present the context and show the value of the selected film. Our mission is to restore a sense of history.
Since 2009, the Classic Film Series has presented a wide variety of programs on subjects as varied as film noir, pre-Code Hollywood, silent film comedy, Art Deco set design, the swashbuckler genre of the 1930s and 1940s, and faith in film. Some of our library presentations have also included special screenings at the historic Pickwick Theatre.
Beginning in September, 2013, the theatre began hosting its own monthly film series. These classic film programs have now become a popular event in the community and have been featured in various media outlets. We cordially invite you and your family to join us as we celebrate our cinema heritage.
Visit our Film Schedule for program updates!
The Pickwick Theatre Classic Film Series team…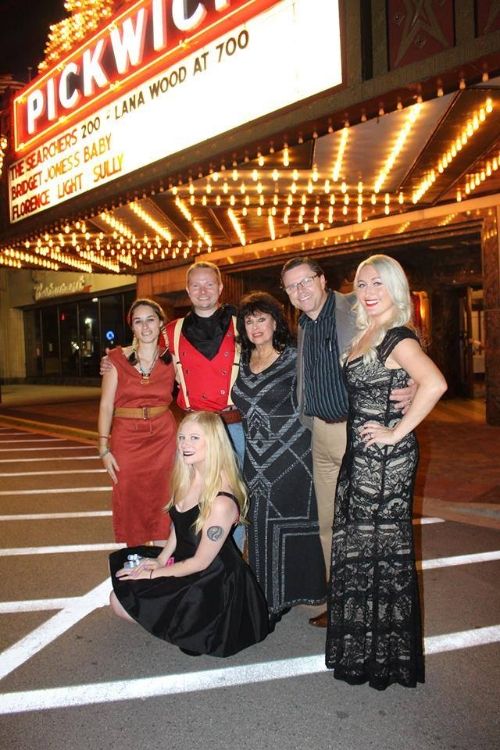 Rediscovering the masters…

Strange explorations into Cameraland…

Two things we appreciate here: Joan Blondell and film stock!

Your support will help us restore the old traditions…