Opening Night for the Crossed Swords film series!
Originally published 3/15/13 in the Crossed Swords movie blog…

"Seventy-five years ago, FDR was our President, the Chicago Blackhawks won the Stanley Cup, and Superman debuted in Action Comics. Nineteen thirty-eight was also the year movie audiences saw The Adventures of Robin Hood…"
Program host Matthew C. Hoffman outside the Pickwick Theatre.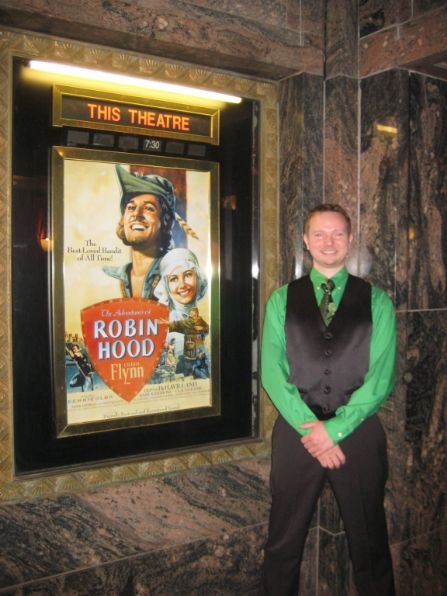 Thank you to the 328 people who came out in the rain on March 10, 2013!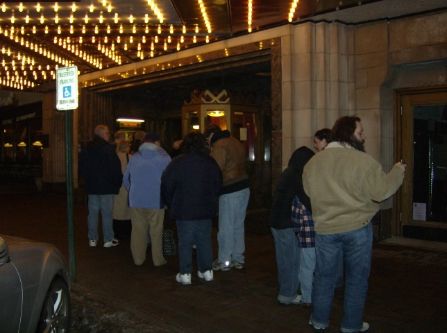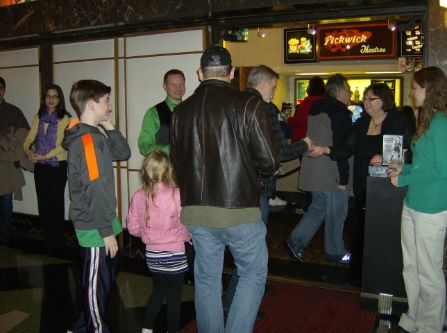 And thank you to special guest Steve Darnall, who joined us with his wife Meg to promote the Spring 2013 issue of The Nostalgia Digest. The current issue features an article on swashbuckling movies by Matthew C. Hoffman.