Thank you to the nearly 400 patrons who attended our fourth annual "Halloween Horrorfest" on October 27, 2016, featuring the Creature From the Black Lagoon. In addition to the movie, we had our "Parade of Ghouls" costume contest for all the kids in costume (and those who were not). Thanks go to our organist Jay Warren and to our "Grand Marshal of Ghouls," Stephanie. We also owe a huge thank you to model builder Paul Pandocchi for setting up his monster display in the theatre lobby. Paul is a local artist and monster movie enthusiast.
Before the film, we read a note from actress Julie Adams, who turned 90 on October 17. Though she could not join us in person, she was kind enough to take the time to send us a special message. We had asked Julie about her career after Creature and what other film role(s) would she like to be remembered for– besides being "the girl in the white swimsuit." The following was her response.
"One of my all-time favorite screen appearances besides Kay Lawrence in Creature from the Black Lagoon was playing Laura Baile in Bend of the River. It was wonderful to work with legendary film director Anthony Mann and the great movie actor James Stewart. I also became pals with co-stars Rock Hudson and Lori Nelson. Laura Baile was a homesteader and one tough cookie, she even survived being hit by an arrow in a night attack by Indians. She was a resilient woman, who also had a sensitive side. I was very young, so the experience of working with top-notch film professionals was new and very exciting! I will always cherish the scenes I played with Jimmy Stewart — he was a very nice person, a fine actor, and a true gentleman — just like the character, Glyn McLyntock, he played in the film. I also had an opportunity to play Jimmy's wife about twenty years later in the short-lived television series The Jimmy Stewart Show. These are just a few of the reasons Laura Baile was such a memorable part for me. I tell more stories about this film role and others in my book The Lucky Southern Star."
Thank you, Julie Adams!
Uncle Gilbert from "The Munsters" with Jessica Rabbit!

Movie Hostess Allison striking a pose.

Shannon, Elizabeth, and Allison…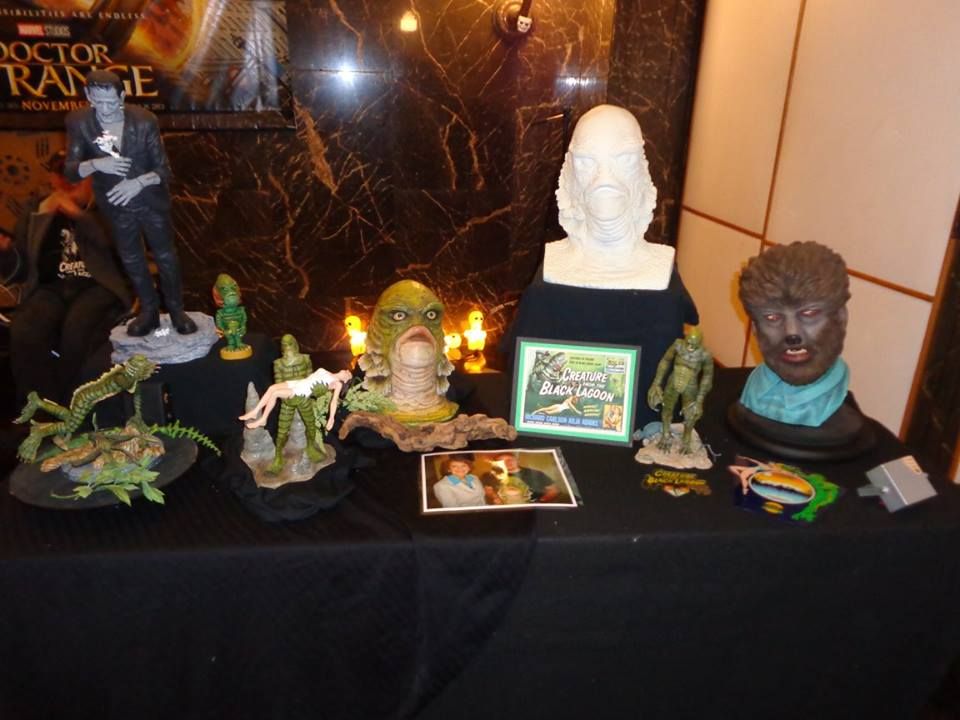 Grand Marshal Stephanie, who is also our graphic artist.

Paul, our guest monster builder!