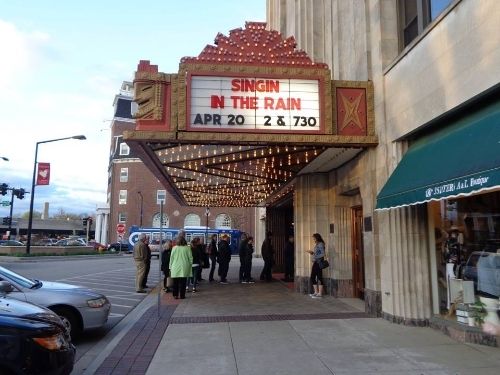 We had nearly 700 patrons (692) for our screening of Singin' in the Rain on April 20, 2017. We are grateful to all our fans and friends who attended the event and made this the largest turnout of the season at the Pickwick Theatre. It was a wonderful way to honor the recent passing of Debbie Reynolds.
We would like to thank the Park Ridge Public Library, TeaLula, and Park Ridge Fred Astaire for their generous contributions to our gift basket. Congratulations to Christine P. for winning it!
Thanks go to Jay Warren as well as to our staff: hostess Monica, ticket-taker Shannon, and raffle assistant Allison.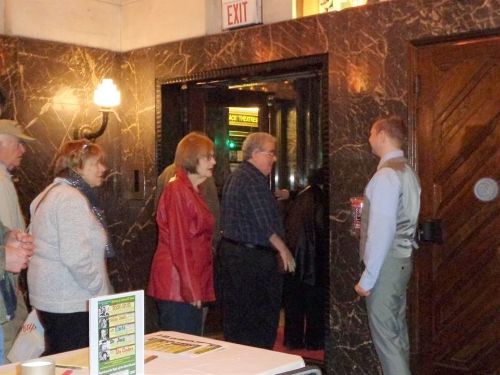 Here is some nice feedback we received afterward about our screening:
Matthew,
I just wanted to let you know how much I enjoyed Singin' in the Rain last night. I'm a big classic movie fan but have never seen Singin' in the Rain. I woke up this morning and started singing the good morning song in my head!
Thank you for bringing the old classic movies to the big screen. My family & I will continue to come as long as you have them.
Thanks again.
Renae D.