Thank you to the 487 patrons who attended our 50th anniversary screening of You Only Live Twice on May 18, 2017. We had guests, music, memorabilia– and one of the coolest props we've ever had on display. And the digital restoration of the film was out of this world! It was a fun night from beginning to end– and a wonderful way to wrap up our fourth season of classic movies at the historic Pickwick Theatre.
We are grateful to Colin Clark of the Ian Fleming Foundation for his participation and generosity. We were able to borrow the SPECTRE/Osato helicopter courtesy of Colin. We also have him to thank for the James Bond Vehicles Tour we gave away to two lucky winners: William and Greg will now have the opportunity to tour a facility that houses dozens of vehicles used in the making of the James Bond movies.
Thank you to film historian and James Bond author Raymond Benson for giving a wonderful talk before our screening.  Nobody does it better than Raymond. Thank you to all the fans who stopped by his table and purchased copies of his popular James Bond novels.
We are also grateful to Jay Warren for performing the Bond themes on the Mighty Wurlitzer organ. What a wonderful rendition of "You Only Live Twice"!
Most importantly, thanks go to all our fans who came out to support us on our season finale. We'd also like to acknowledge those in the media who helped get the word out about our events this season: Nick Digilio of WGN Radio and Dann Gire of The Daily Herald, as well as Lee Litas, Bruce Ingram, and Bill Zwecker. Thank you to CINE-FILE, The Chicago Reader, and The Park Ridge Journal for listing our monthly screenings.
We are also grateful to the Vlahakis family for making this series possible. Thank you to the management and theatre staff, and to our amazing projectionist who also puts together our trailers: Jerry!
Special thanks to Kenny Chmielewski for his professional photography. He took many outstanding photos, including the above marquee shot!
Finally, a good cast is worth repeating. I am indebted to my team: Movie Hostess Allison and Movie Hostess Monica, Ticket Taker Shannon, and Photographer/Decorator Elizabeth.
Be sure to visit our Photo Archive for more pictures from this event!
The Pickwick Theatre Classic Film Series will return in September!
Double Double-O's: Colin Clark and Matthew Hoffman

Raymond Benson signing books for fans. (photo by Kenny Chmielewski)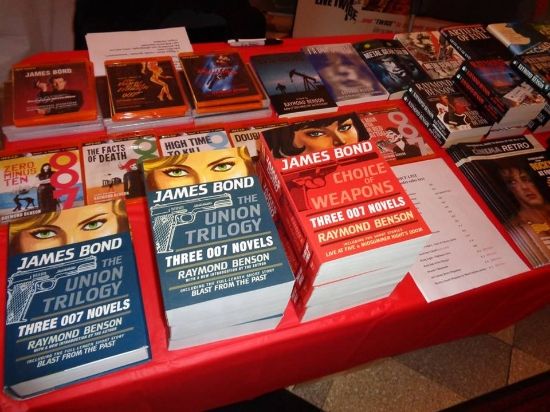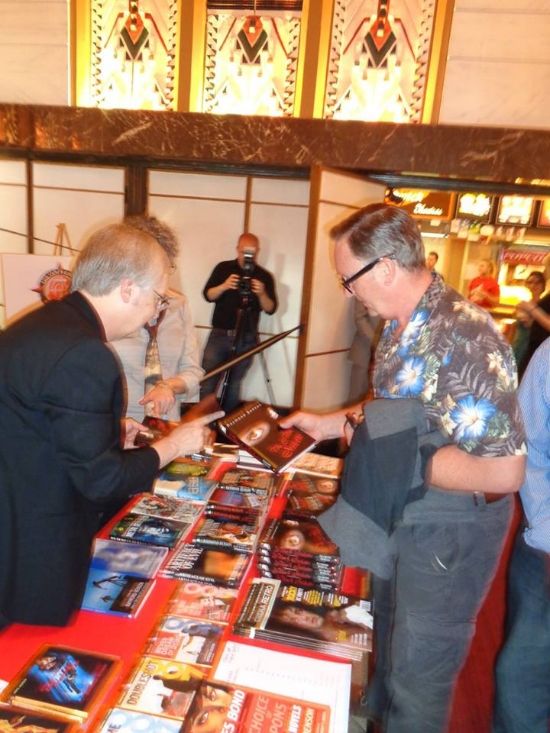 Fans arrived as early as 6 PM!

The Model 47 Bell Helicopter used in the making of YOLT!

A small sample of Colin's James Bond memorabilia…

Also honoring the anniversaries of The Spy Who Loved Me (40th), The Living Daylights (30th), and Tomorrow Never Dies (20th). (photo by Kenny Chmielewski)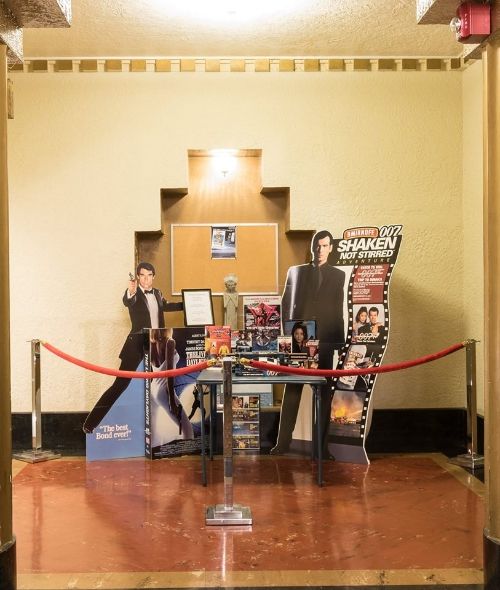 "Bond Girl"/Movie Monica before the show!

Ticket-Taker Shannon & Movie Hostess Allison (returning for the finale).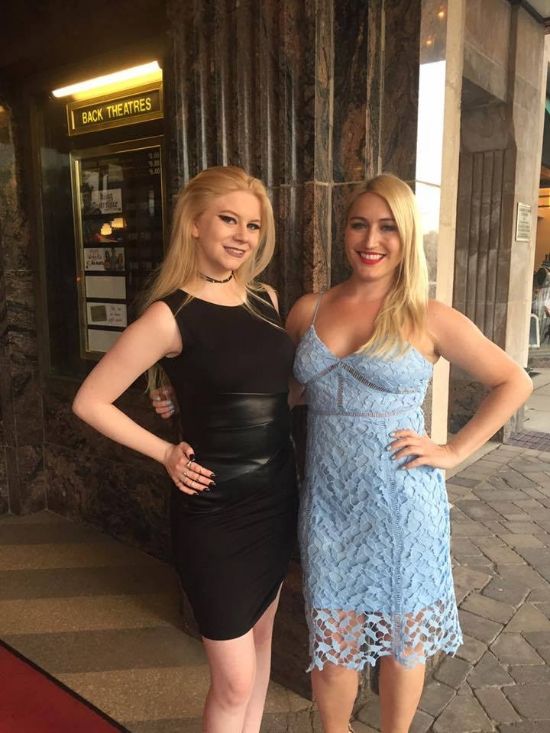 Our anniversary intro on the big screen!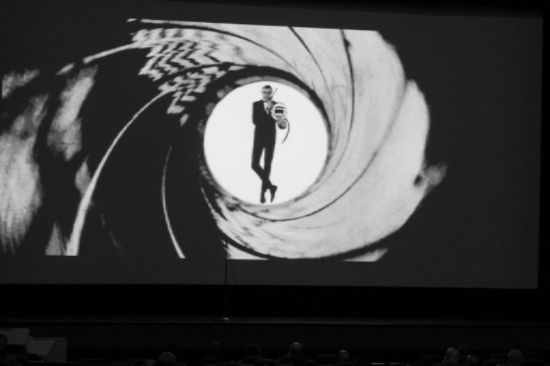 Matthew & Monica introduce Colin & Raymond. (photo by Kenny Chmielewski)

Picking the winner of our Bond drawing! (photo by Kenny Chmielewski)

Raymond Benson hitting all the key points on YOLT! (photo by Kenny Chmielewski)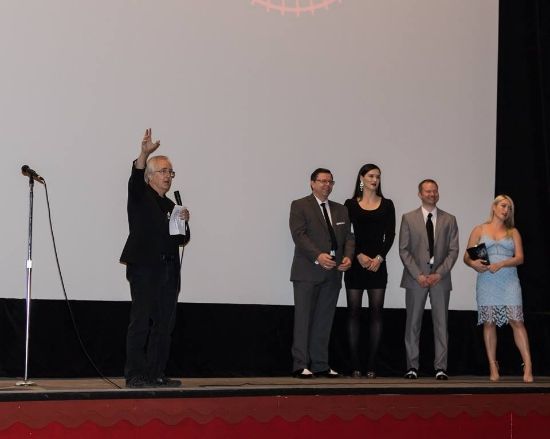 Season 4 crew: Monica, Shannon, Matthew, Elizabeth, and Allison