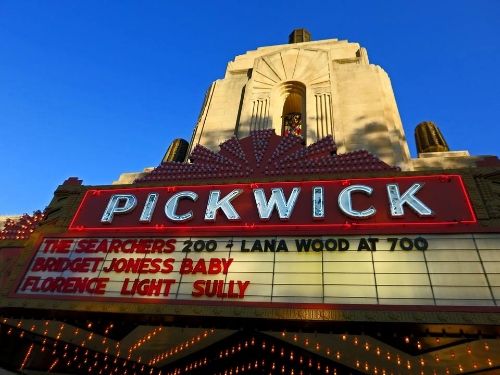 Thank you to the 500+ patrons who came out to see The Searchers on September 15, 2016. We were honored to have with us that night Lana Wood, who played the young Debbie Edwards in the film. Lana met with fans before and after the show. At 7:00, Lana came out onstage for an interview in which she recalled her memories of working with John Wayne and the cast. This was a rare opportunity for audiences in the Chicago area to hear a first-hand account of the making of one of the greatest films ever made. Lana also talked about her experiences in other films such as Diamonds Are Forever. After the interview, we took some great questions from the audience.
It was a true delight to have Lana in town as a guest. We are grateful to everyone who helped make this night special. Thank you to organist Jay Warren, Colin Clark of the Ian Fleming Foundation, and Allison, Shannon, & Elizabeth– the Pickwick Theatre CFS staff!
A long line stretched down the block for our evening screening!

Bond Girls are forever, and we had one in Park Ridge!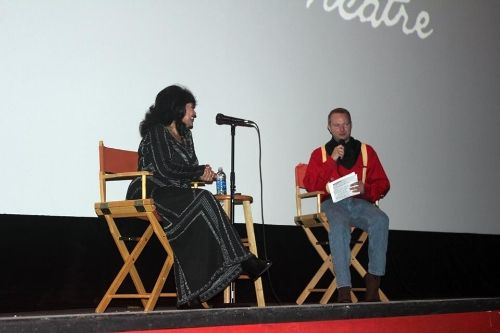 Colin Clark of the Ian Fleming Foundation with Lana!

The Pickwick Theatre Classic Film Series staff with Lana and Colin.

And thank you to author Scott Eyman for his contribution to our evening program!