Park Ridge came together on March 19 for another big event at the Pickwick Theatre.  We had a crowd of 613 patrons for our Beatles Night. Everyone who came out to support us had a great time– and got their money's worth. We had two guests, a cover band, a raffle, and a book-signing.
Thank you to Beatles author Robert Rodriguez, who not only performed the pre-show music live onstage but did a book signing after the show. Thank you to all the members of the band The Time Bandits (Mike, Dennis, Tony, and Robert) for a great performance. We'd also like to thank Chicago Tribune entertainment reporter Mark Caro. Mark introduced A Hard Day's Night with Robert, and he also did a Q&A with the audience after the movie.
We are extremely grateful to Jared at Allegro Music Center in Park Ridge for doing the (emergency) set-up on the stage.
The Time Bandits perform before the film screening…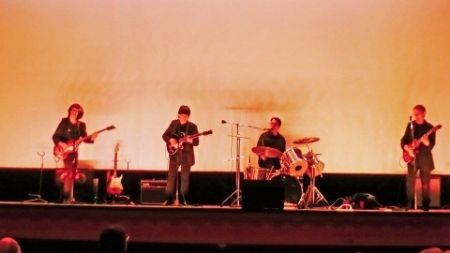 We also played the trailer to Yellow Submarine…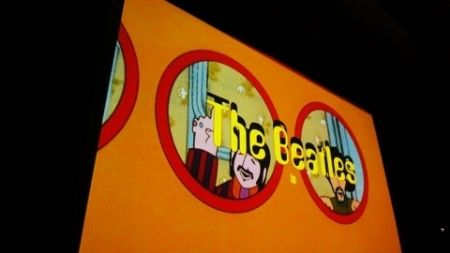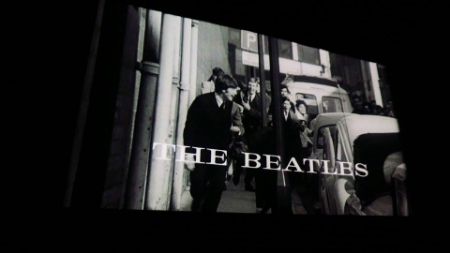 The winner of our Beatles basket, Noreen Gallagher!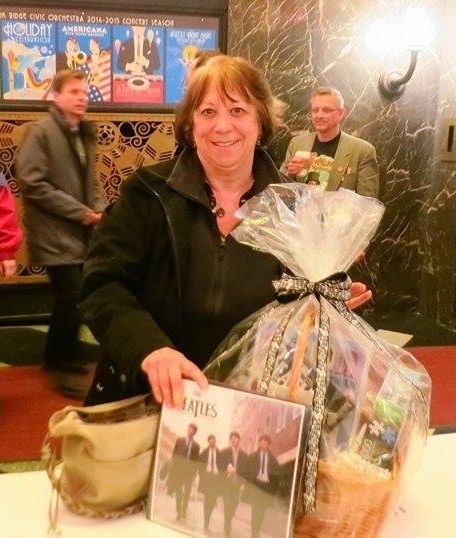 Program Host Matthew Hoffman with Movie Hostess Allison

With the Classic Film Series staff…

Visit our Photo Archive for more great images from this night!